Churn Out Good Content: 4 Ideas for Great Blog Content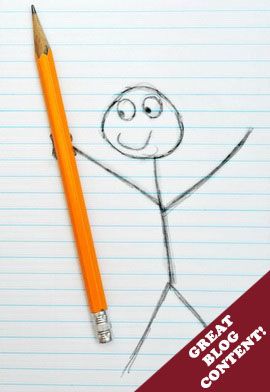 If your business has a blog, you understand how important great blog content is to your success. But sometimes coming up with that content can be challenging. You get tired, you get stale, and you no longer feel as if you have anything valuable to share with your audience.
But you need to persevere. Getting through the slumps of creating blog content are important to keeping your audience engaged and staying tuned to your blog. If you want to keep your readership levels high, you need to write captivating content, and the following are four content ideas that will keep your audience coming back for more.
Interviews
Your audience will enjoy reading an interview that you have with someone interesting or important. Make sure that you create great questions and get the interviewee to provide great responses. This content will give your audience insight into the mind of the interviewee and provide them with education on a specific topic while also providing them with entertainment.
To switch things up a bit, you can also hold a video interview and post the video to your site instead of the copy, as watching a video will attract more readers than Q&A text.
Reviews
If you have attended events or seminars, write a review on your experience and provide takeaways from the event if you found valuable information. If you recently read a good book that relates to your industry, share this information with your audience.
But don't feel as if you can only write positive reviews on your blog. If you had an awful experience with a product, service or business, talk about it. Your audience will appreciate your honesty.
Peeves
There are certain things that you're passionate about, and if something is bothering you, use it to create some blog content. People absolutely love listening to people rant about things that irritate them, and this allows them to either agree with your or disagree with you. Plus, writing blog content based on a peeve is one of the best ways to earn comments, as you'll have those who share your opinion praising the ground you walk on, and those who disagree will be trying to convince you why you're wrong. Before you write a peeved post, I recommend you prepare yourself for the onslaught of comments.
Hot Topics
Every industry has a hot topic, whether it's for a day, a week or a month. If you're stuck in a rut trying to determine what to write, think about the topics that are popular at the moment and write about those. Since people are highly interested in the topic already, you'll have a better chance of earning readership because your audience will want to learn your take on the topic.
Creating content that your audience wants is the best way to keep them engaged. When you're having trouble creating great content on your own, stick to using interviews, reviews, peeves and hot topics to keep your customers interested in coming back for more.
This and many other educational articles helping web professionals understand the challenges of the web have been prepared for you by Caleb Grant thanks to SEOMap – the keyword strategy experts.